Singclean Brand Month Marketing Campaign has Come to A Successful Conclusion: Excellent Results, Thanks to All Participating Customers For Their Support
Singclean Brand Month Marketing Campaign has Come to A Successful Conclusion: Excellent Results, Thanks to All Participating Customers For Their Support
In the past month, Singclean joined hands with all employees and customers to participate in a wonderful brand month marketing activity.
Today, we are very pleased to announce to you that the event has come to a successful conclusion with impressive results. Here, we would like to express our sincere thanks to every customer who participated in the event.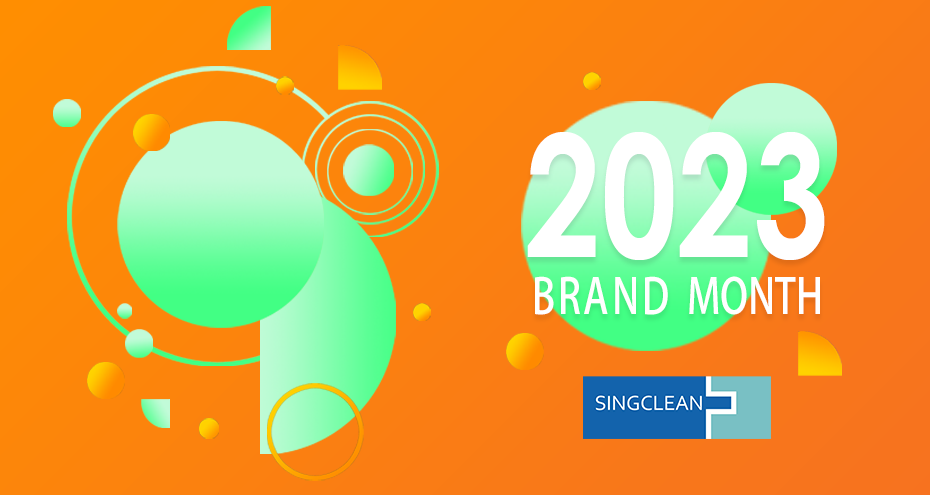 This brand month marketing campaign aims to further enhance our brand image and strengthen communication and interaction with customers. Through different activity arrangements and unique marketing strategies, we have successfully attracted the attention of many consumers and won their recognition and support.
During the event, we launched a series of innovative activities to meet the needs of customers, so that customers can enjoy a super-value shopping experience. These activities not only increase customer engagement but also deepen their awareness of and love for our brand.

Through a comprehensive evaluation of the effect of the campaign, we can proudly say that this brand month marketing campaign has achieved exciting results. During the event, our sales increased significantly, and the number of new customers also increased significantly. In addition, our exposure on social media platforms has also increased significantly, and brand awareness has been further expanded.

In addition to these gratifying results, we have also received feedback and blessings from many customers. They all said that in this event, they not only enjoyed a super-valuable shopping experience but also experienced the care and dedication of Singclean as a caring brand. Customers have given a high evaluation and praise to our product quality, service attitude, and activity arrangement, which is undoubtedly the greatest affirmation and encouragement to us.
Finally, we would like to express our heartfelt thanks to all the customers who participated in this event. Thank you for your trust and support of Singclean. It is because of your participation and encouragement that we can achieve such outstanding results. In this brand month's marketing activity, your enthusiastic participation and positive feedback are our most precious wealth and our driving force.
At the same time, we would like to express our sincere respect and thanks to all employees. It is your hard work, creativity, and teamwork that made this event such a brilliant outcome. Your expertise, dedication, and customer care have built a strong corporate image for us and won appreciation from our customers.
Any questions or suggestions, please feel free to contact us. thank you all!