COVID-19 Antigen Test Kit
Singclean-GT Combo Test Kit
As the COVID-19 is spreading, Singclean Medical has worked with our distributors in different countries to help fight COVID-19 with our COVID-19 Test Kit.
And GOOD MASK, Singclean's exclusive distributor in the Czech Republic, aim to provide widely available and affordable COVID-19 tests for the general public.They have provided the Czech Republic with millions of high-quality Singclean antigen test kits under the name GOOD TEST, at a price that does not burden anyone.
The great news is that the GOOD TEST COVID-19 test kit has been licensed for self-testing by the Ministry of Health of the Czech Republic.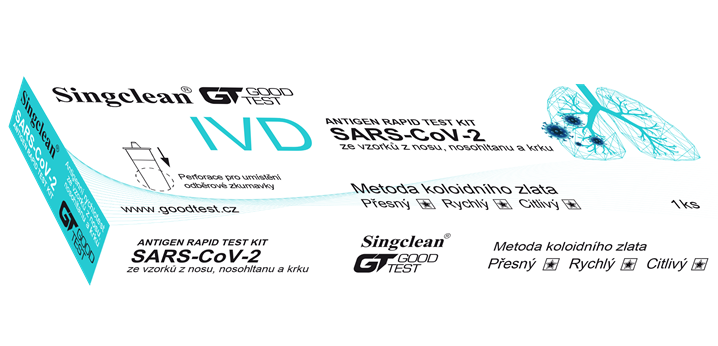 The GOOD TEST COVID-19 test kit can be used in three ways: nasal swabs, oropharyngeal swabs and nasopharyngeal swabs.
For more information about COVID-19 antigen testing in the Czech Republic, please consult GOOD MASK.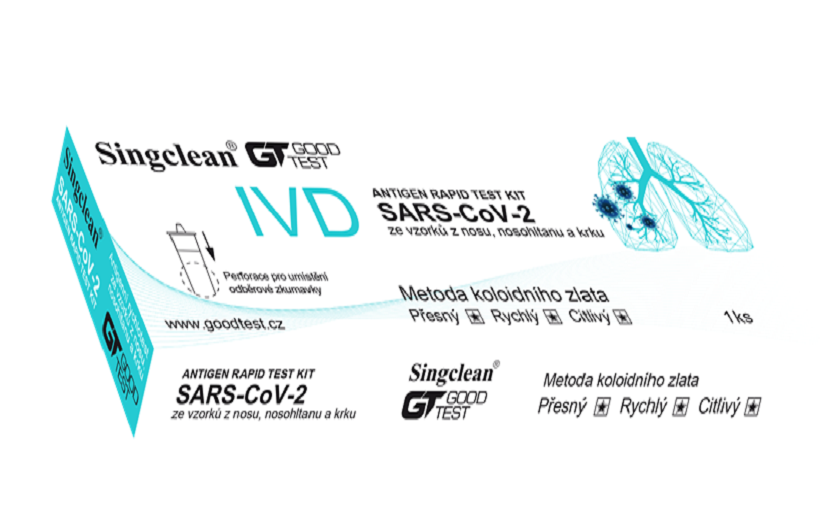 Specifications
Please Comply with GOOD TEST Instruction
Applicable scope
For the Czech Republic market, please comply with GOOD TEST instruction.