COVID-19 Antigen Test Kit
COVID-19 & FLU A/B Antigen Test Kit ( Colloidal Gold ) CE Approved
INTRODUCTION
The novel coronaviruses belong to the β genus. COVID-19 is an acute respiratory infectious disease.People are generally susceptible.Currently, the patients infected by the novel coronavirus are the mainsource of infection; asymptomatically infected people can also be an infectious source.Based on thecurrent epidemiologicai investigation, the incubation period is 1 to 14 days, mostly 3 to 7 days.The mainmanifestations include fever, fatigue and dry cough.Nasal congestion, runny nose, sore throat,myalgiaand diarrhea are found in a few cases.
Influenza AB viruses(Flu AB) can cause acute respiratory infections,and people are generallysusceptible.These two viruses are highly contagious, spread quickly, have a short incubation period, andhave a high incidence.The main symptoms are fever, dry cough, fatigue, etc.Therefore, the detection of COVID-19, Flu A/B has relatively great clinical findings.
MATERIALS SUPPLIED
1.Sampling cotton swabs (as nasopharyngeal swab)
2.Antigen extraction buffer
3.Antigen extraction tube
4.Paper workbench(The small one-test-box can be used as a workbench)
5.lnstruction for use
MATERIAL REQUIRED BUT NOT PROVIDED
Timer
STORAGE AND STABILITY
The test kit can be stored at room temperature or refrigerated (4-30°C).The test device is stable through theexpiration date printed on the sealed pouch.The test device must remain in the sealed pouch until use.
Do not freeze.
Do not use beyond the expiration date.
After opening the sealed pouch, use the test as soon as possible within 60 minutes.
RESULT INTERPRETATION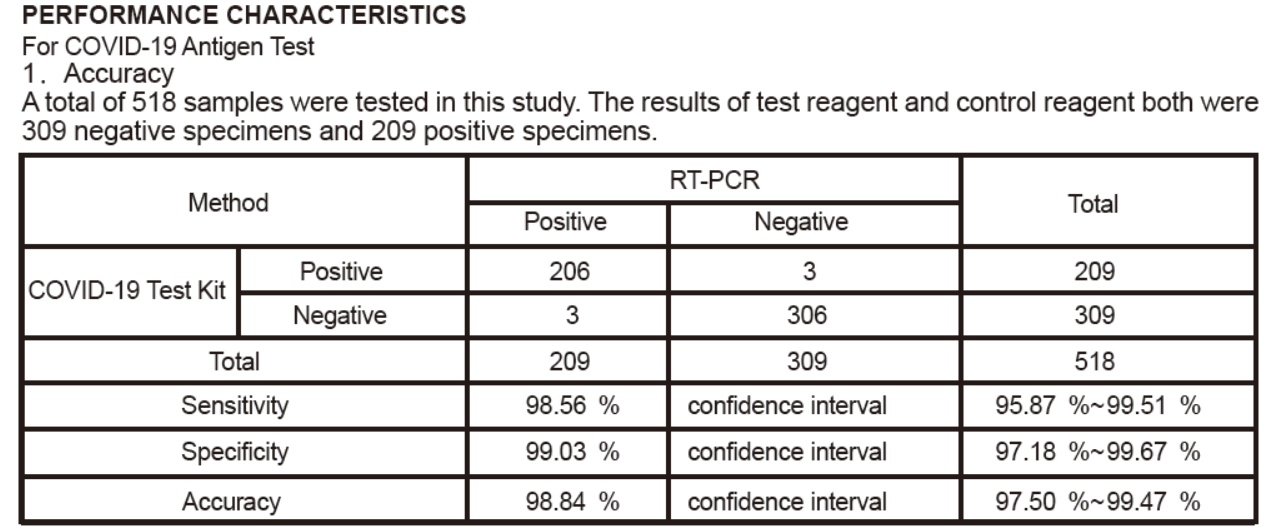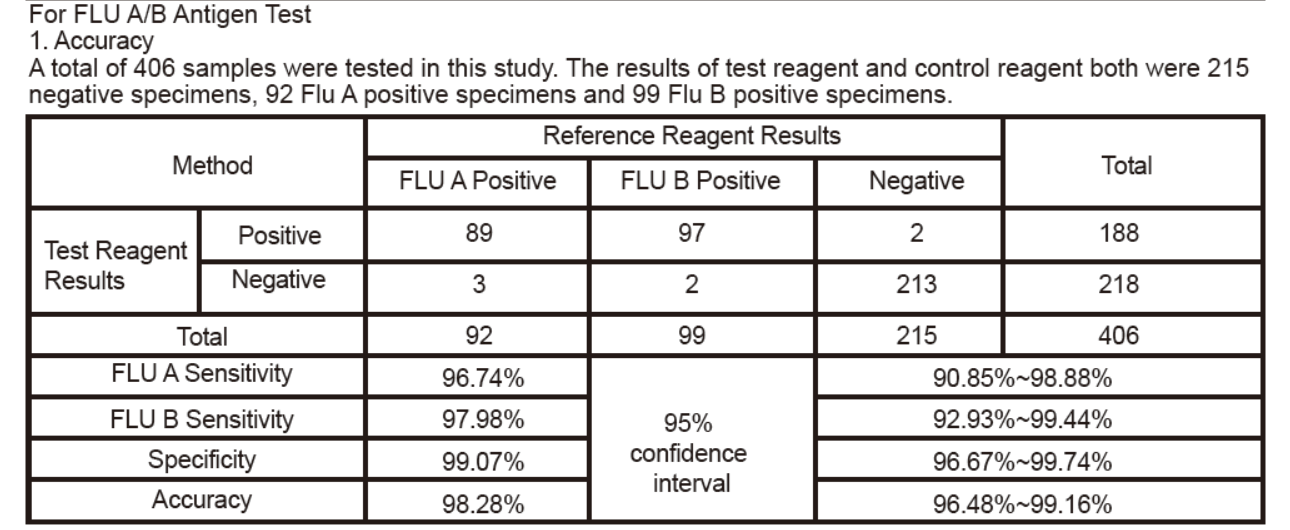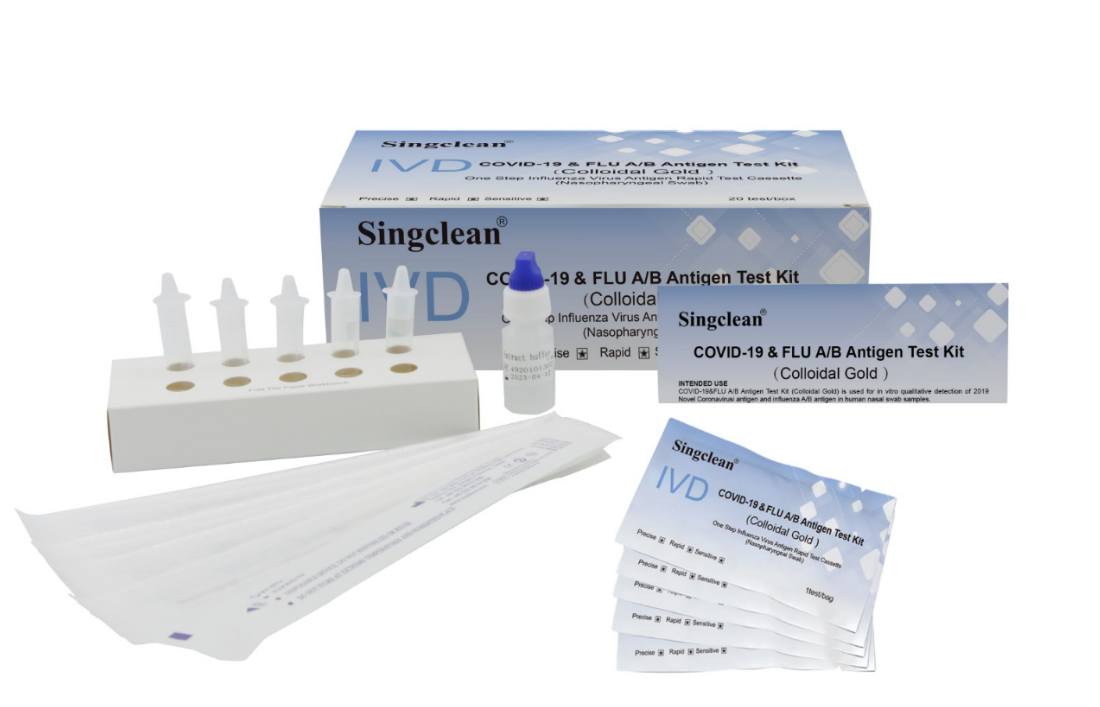 Specifications
Applicable scope
COVID-19 & FLUA/B Antigen Test Kit (Colloidal Gold) is used for in vitro qualitative detection of 2019 Novel Coronavirus antigen and influenza A/B antigen in human nasopharyngeal swab samples.