COVID-19 Antibody Test Kit
COVID-19 Neutralizing Antibody Test Kit CE Approved
The novel coronaviruses belong to the β genus.COVID-19 is an acute respiratory infectious disease. People are generally susceptible.
Infection with COVID-19 initiates an immune response, which includes the production of antibodies in the blood. The secreted antibodies provide protection against future viral infections, because they will stay inthe circulatory system from months to years after infection, and will quickly and strongly bind to thepathogen to block cellular infiltration and replication. These antibodies are named neutralizing antibodies.
MATERIALS SUPPLIED
Sealed pouches each containing a test cassette, a desiccant
Dropper
Lancets (for finger stick whole blood only)
Sterilizing tablet (for finger stick whole blood only)Buffer
lnstruction for use
MATERIAL REQUIRED BUT NOT PROVIDED
1.Specimen collection containers
2.Centrifuge (for plasma only)
3.Timer
STORAGE AND STABILITY
The kit can be stored at room temperature or refrigerated (4-30°C).The test device is stable through theexpiration date printed on the sealed pouch.The test device must remain in the sealed pouch until use.
DO NOT FREEZE.
Do not use beyond the expiration date.
After opening the sealed pouch, use the test as soon as possible within 60 minutes.
RESULT INTERPRETATION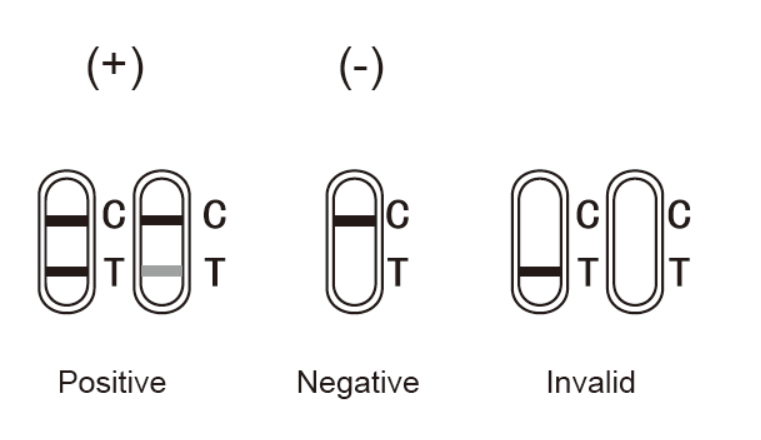 NEGATIVE:
lf only the C band is present, the absence of any burgundy color in the T band indicates that no COVID-19Neutralizing Antibody is detected in the specimen.The result is negative.
POSITIVE:
In addition to the presence of C band, if T band is developed, the test indicates for the presence ofCOVID-19 Neutralizing Antibody in the specimen.The result is COVID-19 Neutralizing Antibody positive.
INVALID:
Control line fails to appear. Insufficient specimen volume or incorrect procedural techniques are the mostlikely reasons for control line failure.Review the procedure and repeat the test with a new test cassette.lf the problem persists, discontinue using the test kit immediately and contact your loca
distributor.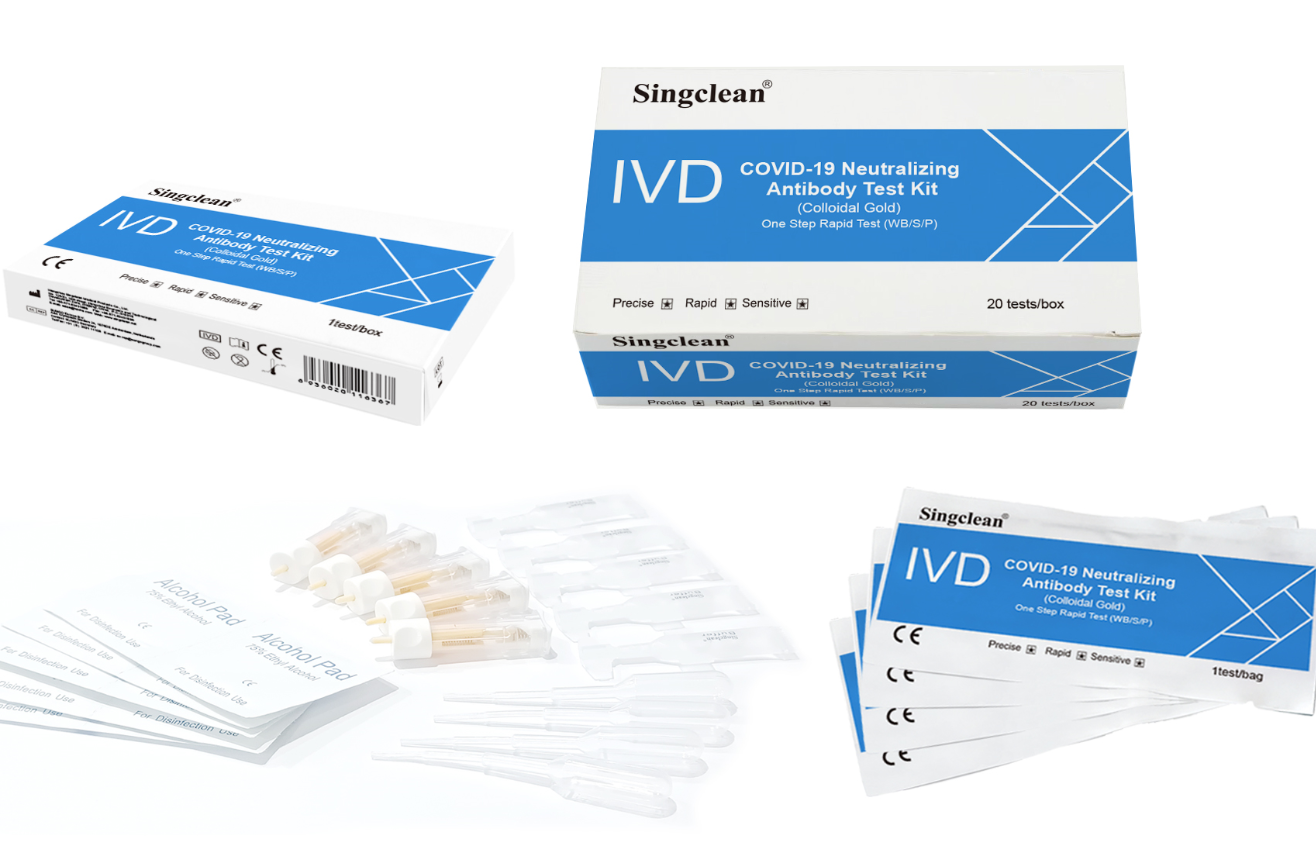 Specifications
Applicable scope
COVID-19 Neutralizing Antibody Test Kit (Colloidal Gold) is a solid phase immunochromatographic assay for the rapid, qualitative detection of Neutralizing Antibody of COVID-19 in human whole blood/serum/plasma. This test provides only a preliminary test result.