In Vitro Diagnostic Reagents Products
FSH CE Approved
Follicle Stimulating Hormone (FSH) Test Kit (Colloidal Gold)
For Self-Testing Specimens: Urine
[Kit Contents]
Strip / Cassette / Midstream, Dropper (for test cassette), Instruction for use, Desiccant.
[Equipment Required But Not Supplied]
Stopwatch,Disposable plastic container.
[Storage and Expiry Date]
Store the kit at 4~30℃, keep in a cool and dry place, protected from light. Do not freeze.
See the package with expiry date.
[Performance Characteristics]
Sensitivity
The Follicle Stimulating Hormone (FSH)Test Kit (Colloidal Gold) detects FSH at a concentration of 25mlU/mL or greater.
Cross-reactivity
The results are negative when detect Luteinizing Hormone ovulation(LH, 200mlU/mL), thyroid stimulating hormone(TSH, 200μlU/mL) and human chorionic gonadotropin (HCG,1000mlU/mL)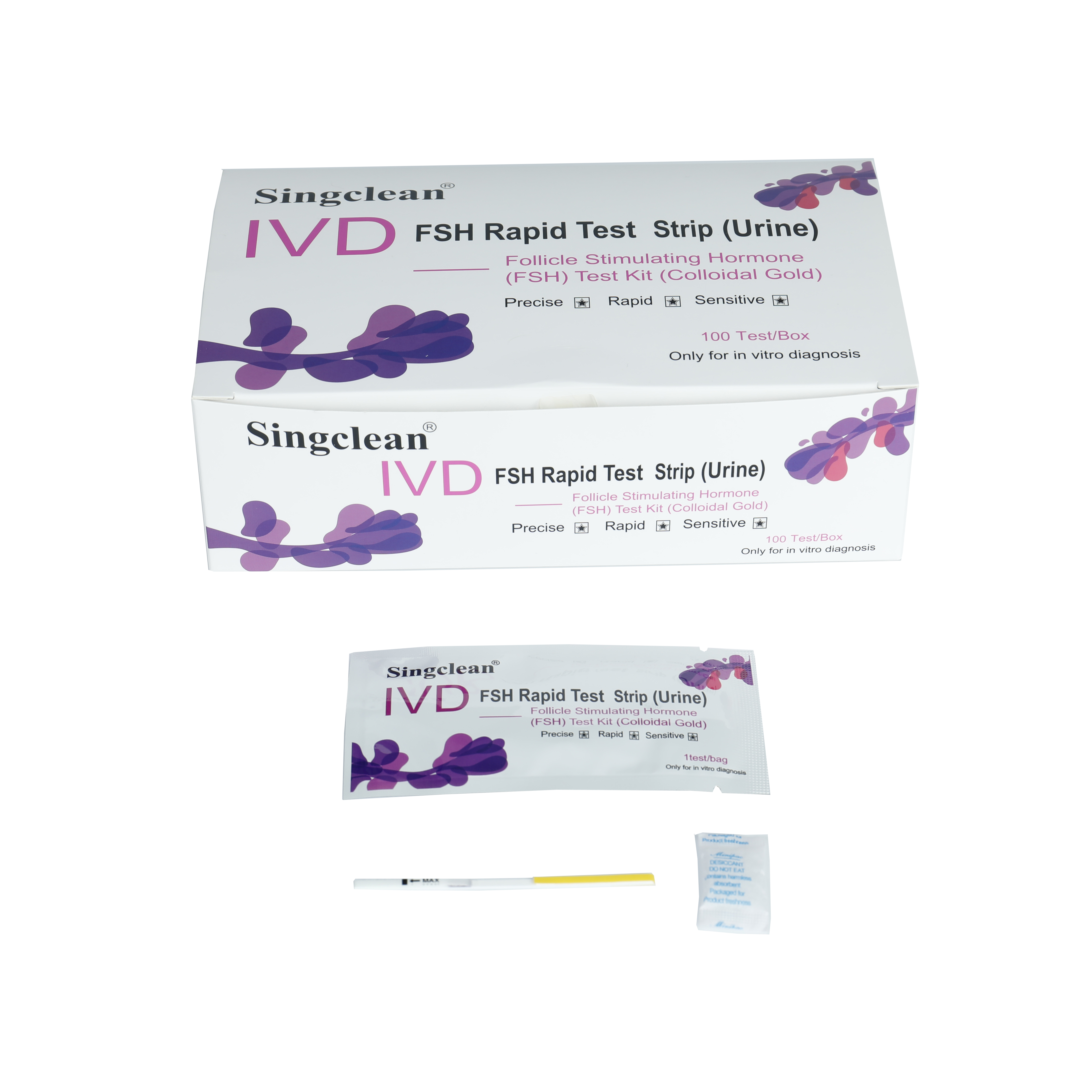 Specifications
Applicable scope
It is intend for qualitative determination of FSH levels in women urine. It provides some useful information for women who will prepare for pregnancy or focus on ovarian health, functions and fertility, also assists the diagnosis and treatment of pituitary and gonadal dysfunction.