Find Out the Latest Dermal Fillers With Singclean at AMWC 2022!
2022-03-29
Return list
Welcome to visit us at booth #R27 and meet Singclean European team at AMWC 2022. Online and Offline Presentations are available. We will be happy to introduce and showcase our latest technologies and hot products, share professional insights and industry knowledge in the field of aesthetics & anti-aging on site.
●Date: 31 March - 2 April
●Venue: Booth R27
the Grimaldi Forum, Monaco
Singfiller® Bi-phase Hyaluronic Acid Filler, Singderm® Mono-phase dermal filler with lidocaine, Singderm® Silk Lip Filler and Singderm® Lift Cheek Filler will all meet you there!
Top Selling Products
Singfiller® Cross-linked Sodium Hyaluronate Gel for Plastic Surgery CE Approved
Singfiller is the kind of filler you will fall in love with!
With five different types (Fine/Derm/Deep/Deeper/Sub-Q) designed for the Whole Face, Singfiller is used to remove wrinkles, soften facial creases, plump thin lips, enhance shallow contours, and improve the appearance of scars and enlarge breast & buttock.
The result can last up to 12 months.
Product Introduction:
https://www.singclean.net/Product/show/cid/12/id/14.html
Singderm® Modified Sodium Hyaluronate Gel for Injection CE Approved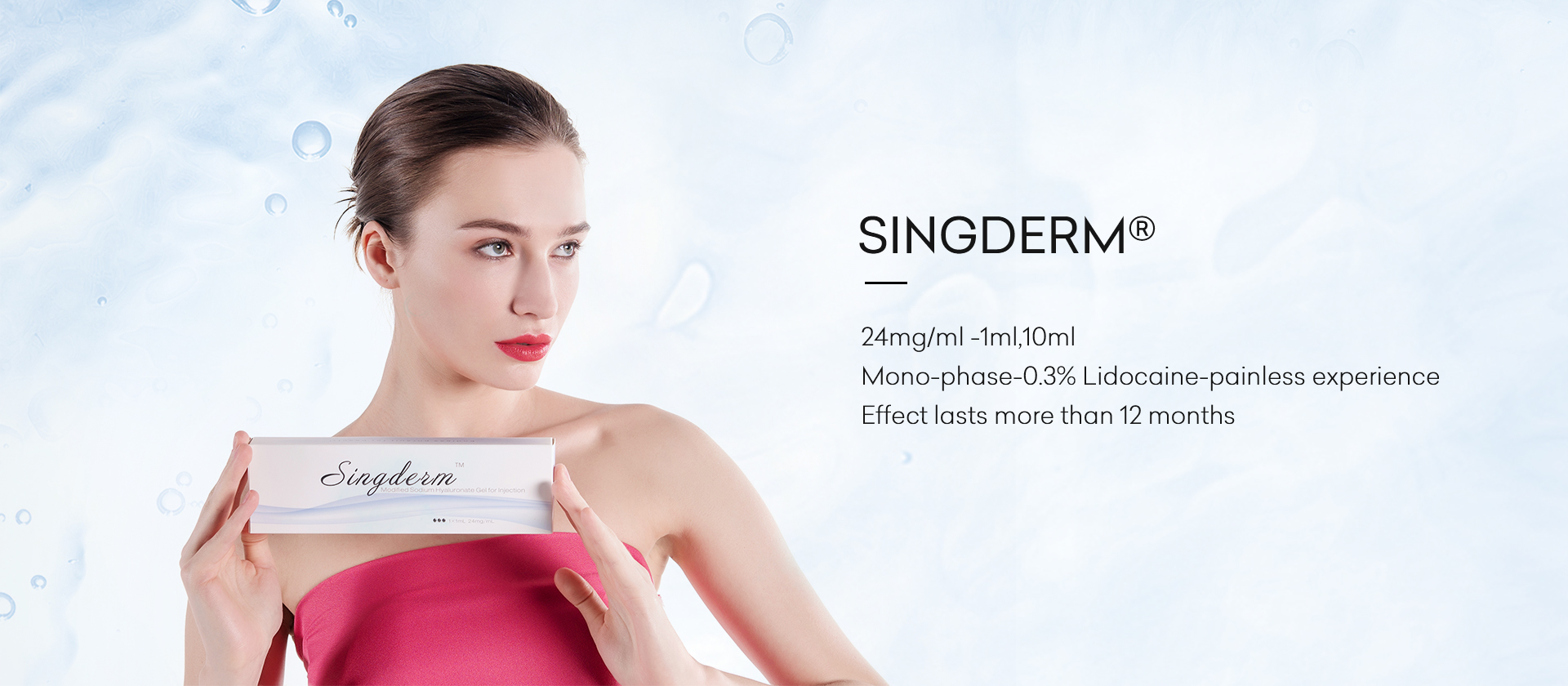 Singderm Range Facial Filler with 24mg/ml HA concentration, 0.3% lidocaine is for facial tissue augmentation where restoration is required, including reconstructive treatment of volume loss as well as for facial morphological asymmetry.
The result can last over 12 months!
Besides, BD HylokTM is adopted to guarantee the excellent injection experience while new LLA thread design is for safe and robust needle connectionn to reduce the risk of leakage during injection!
Product Introduction:
https://www.singclean.net/Product/show/cid/12/id/15.html
Welcome to establish contact and cooperation with us on this Thursday.
Don't miss out the opportunity and find our competitive products to grab market share!