Singclean COVID-19 Test Kit for Self –Test Nasal Swab Received the Approval of BfArM Today
Singclean are so thrilled to announce that our COVID-19 Test Kit for Self–Test Nasal Swab has got on the BfArM list today! This is another milestone after we got the CE Mark in September. We are now allowed to sell the antigen self-test kit in Germany and countries and regions that recognize the German BfArM certification to help combat coronavirus pandemic. The severe shortage of the test kits can be alleviated.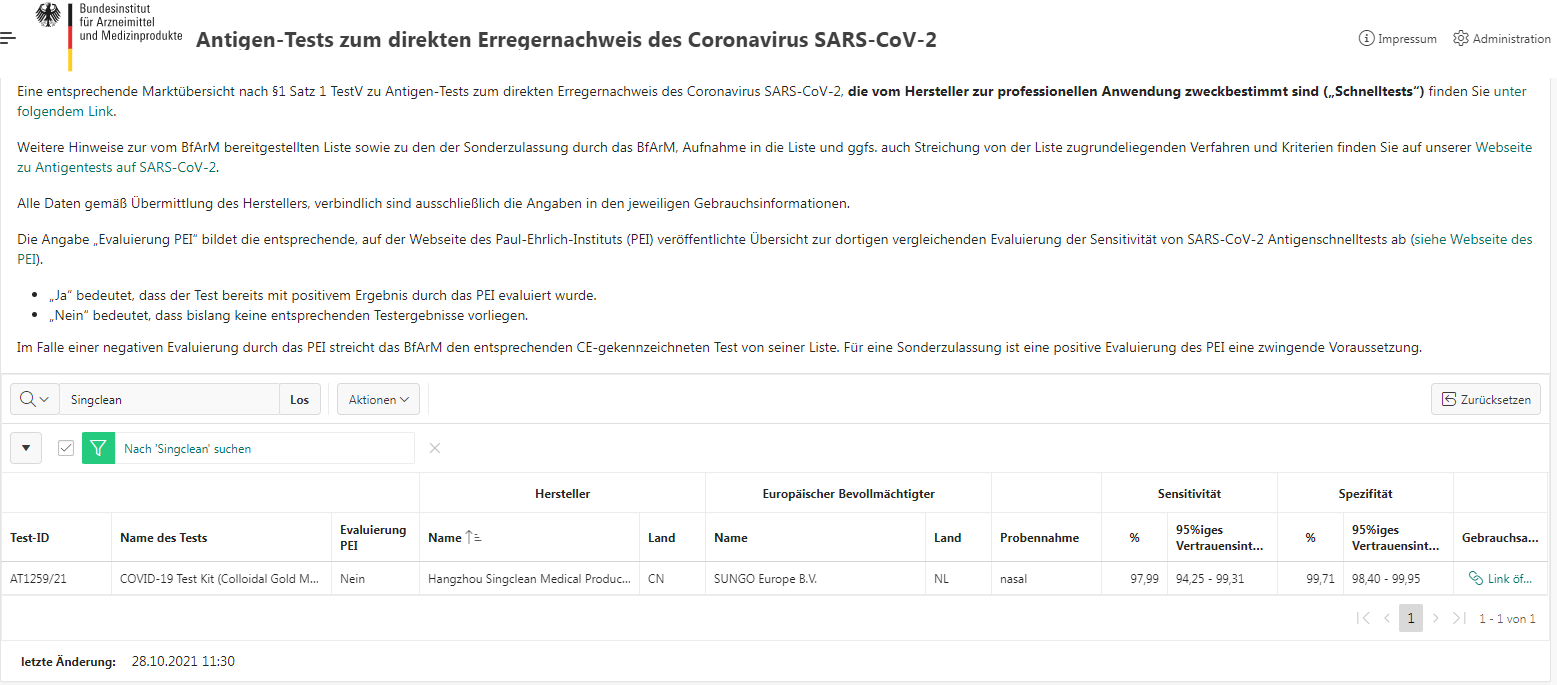 It's not easy to get the approval of antigen tests for self-testing, BfArM evaluates not only the performance in a clinical setting, but also the usability of specimen collection and test processing, and the instructions for use, which are specially designed for use by the public.
Singclean COVID-19 Test Kit for Self –Test Nasal Swab can deliver a rapid result in just 15 minutes with clinical sensitivity 97.99%, clinical specificity 99.71% and clinical accuracy 99.20%. All Covid variants like Delta can be detected and this self-test nasal swab can be used for asymptomatic patient samples and people who have been in close contact with a confirmed patient, or have been considered at high risk of infection.
We hope that the big launch of Singclean COVID-19 Test Kit can allow more German people to get the chance of COVID-19 testing. If infected people can be detected as soon as possible, then the infection chain can be cut faster and the virus can be prevented from spreading.
At present, "antigen + antibody" SARS-CoV-2 full-scene solutions are provided by Singclean Medical to meet different application scenarios for rapid detection of coronavirus on-site.