Thank you for Visiting Us at CMEF 2021!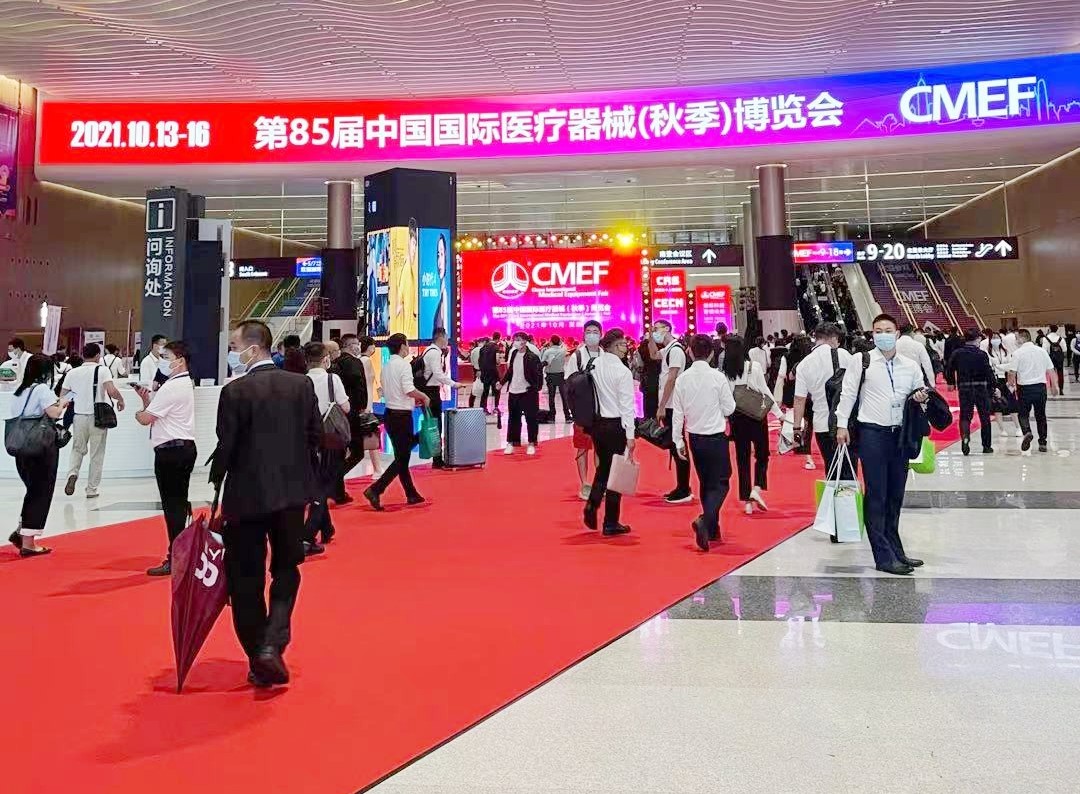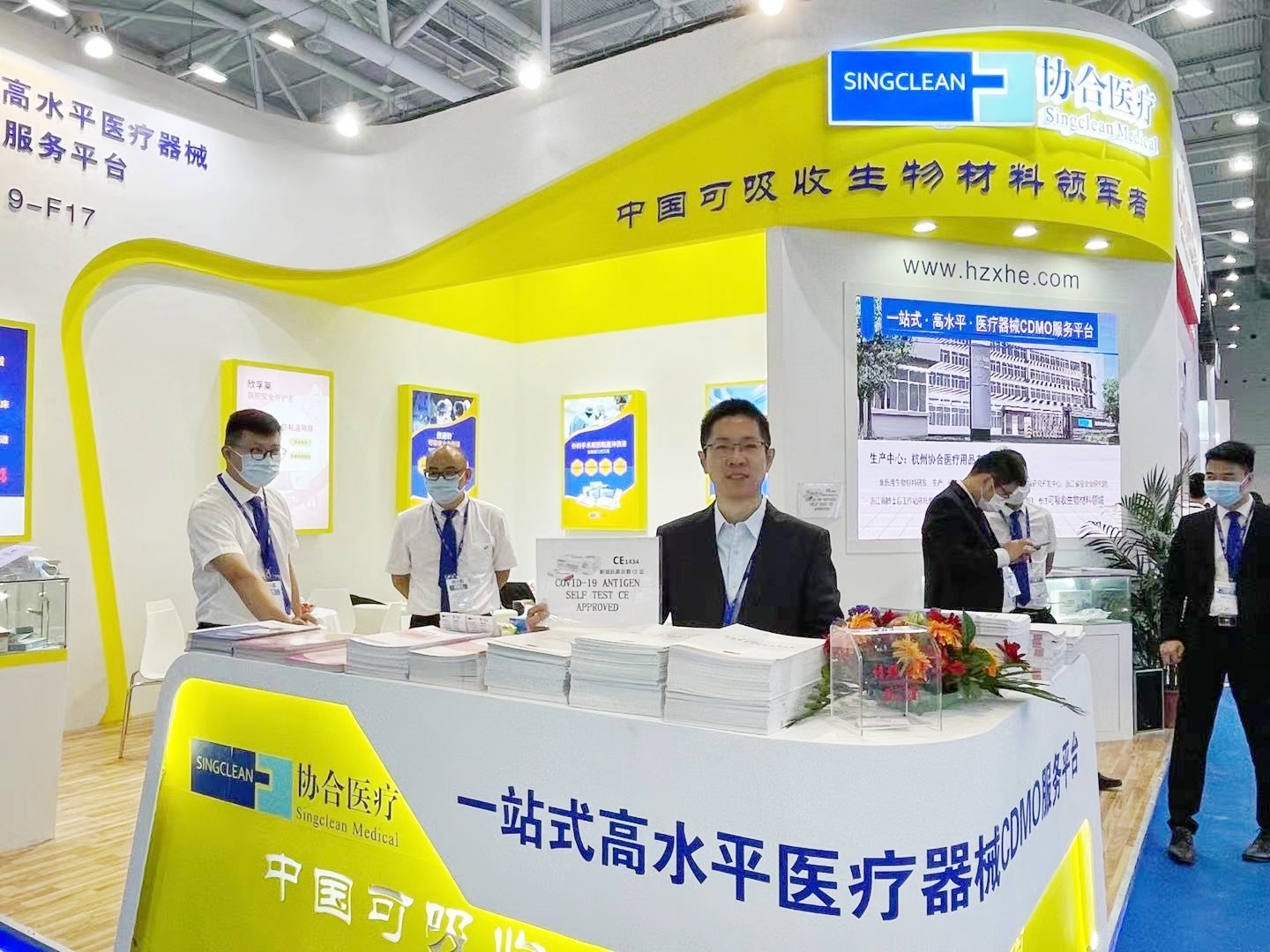 As one of the leading medical products companies in China, Singclean was pleased to exhibit at CMEF China, the largest exhibition of medical equipment, related products, and services in the Asia-Pacific region from October 13 to 16.
The fair has more than 4,000 exhibitors from approximately 20 countries, attracting over 200,000 attendees. 1,000 medical and healthcare innovations like medical imaging, IVD products, medical optics, medical consumables, and orthopedics were on display.
During the four-day exhibiting, it's no doubt that the IVD products enjoyed great interest among visitors. Although China has shifted towards a post-pandemic normal, the in vitro diagnostic industry still maintains a significant growth momentum. Based on the development of the industry, the in vitro diagnostics exhibition area focuses on displaying the star technology products using biochemical immunity, molecular diagnostics, microbial, blood, and chemiluminescence technology.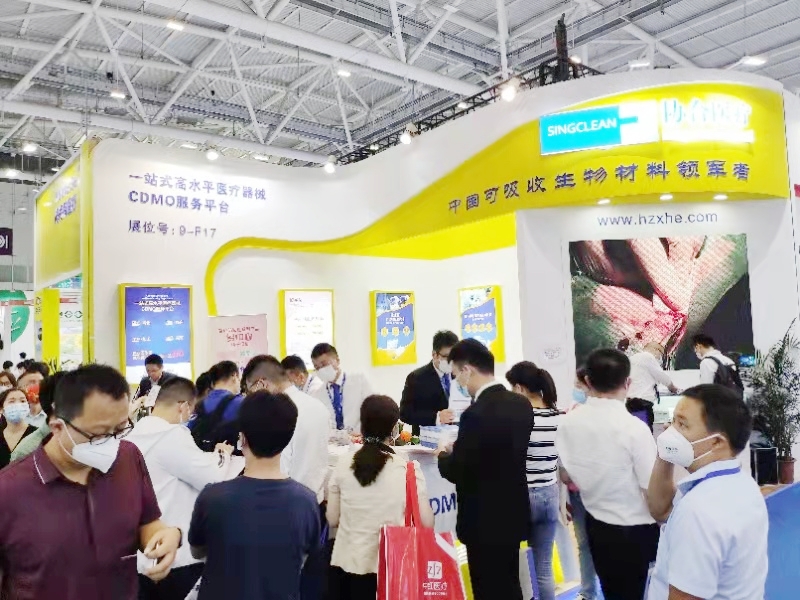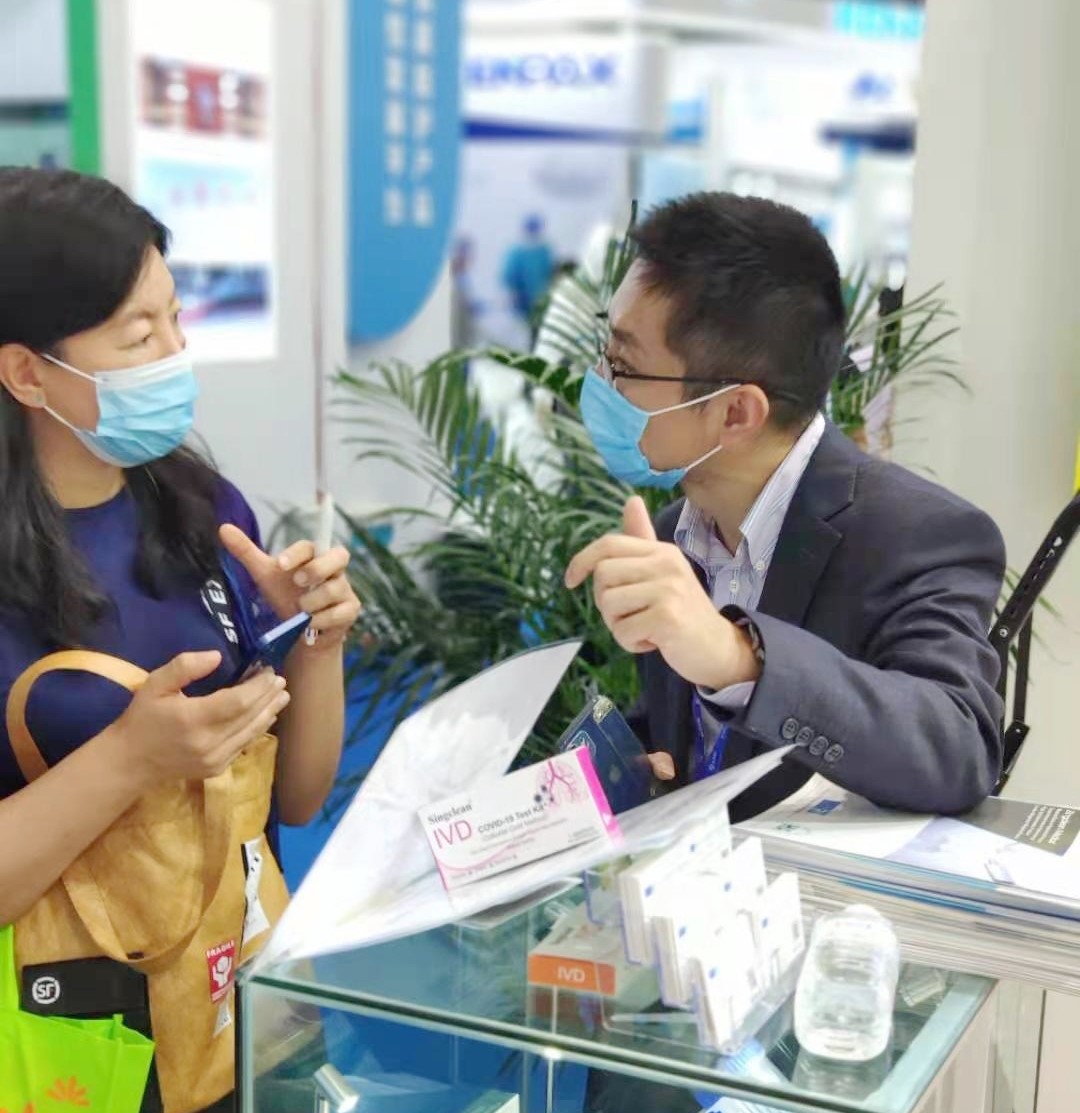 Singclean is one of the companies that help combat COVID-19 using our rapid coronavirus detection kit. Our newly launched COVID-19 Test Kit Nasal Swab for Home Use became the hottest one. We got a lot of inquiries especially from the trading companies. This self-test kit is designed to help overcome the severe shortage of COVID-19 test kits worldwide, particularly at at-home COVID-19 testing supply shortage.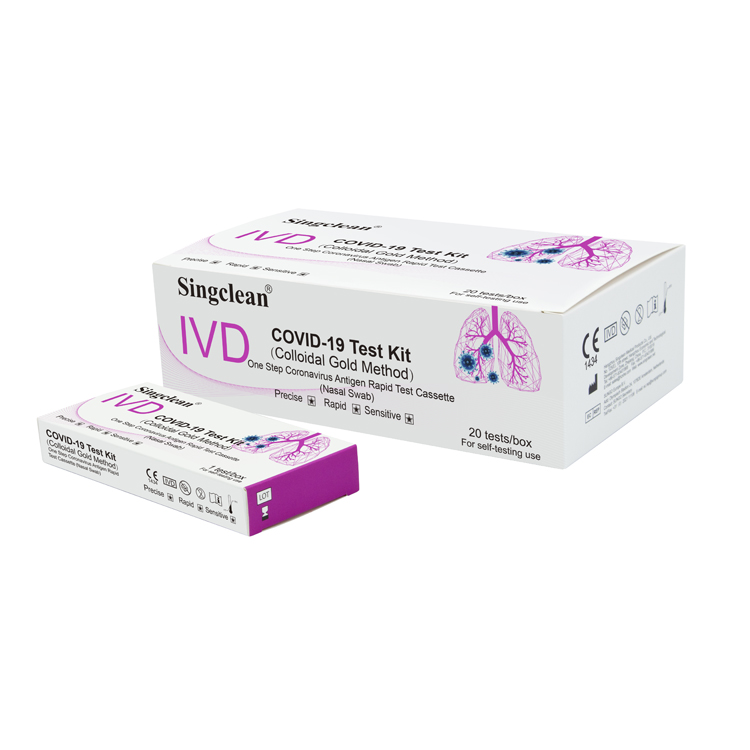 For more information, please check
http://www.singclean.net/Product/show/cid/20/id/45.html
Besides, as a company with 18 years in the hyaluronic acid industry, we had set up our booth in Hall 9, the hall for orthopedics.
Orthopedic products have always been the focus in the orthopedic device industry. Compared with products of other disciplines, orthopedic products development usually takes more money and time, so every time, CMEF orthopedics exhibition area has a sea of people.
Our SingJoint HA Knee injection for treatment of osteoarthritis immediately grabbed the attention passing visitors. The 20mg/ml high concentration SingJoint needs only requires single injection and it provides pain relief for up to six months.
One of the biggest advantages of SingJoint viscosupplementation treatment for Knee Arthritis is that it can stimulate the body's own synovial membrane to produce sodium hyaluronate of high molecular weight. And we have never got negative feedback yet.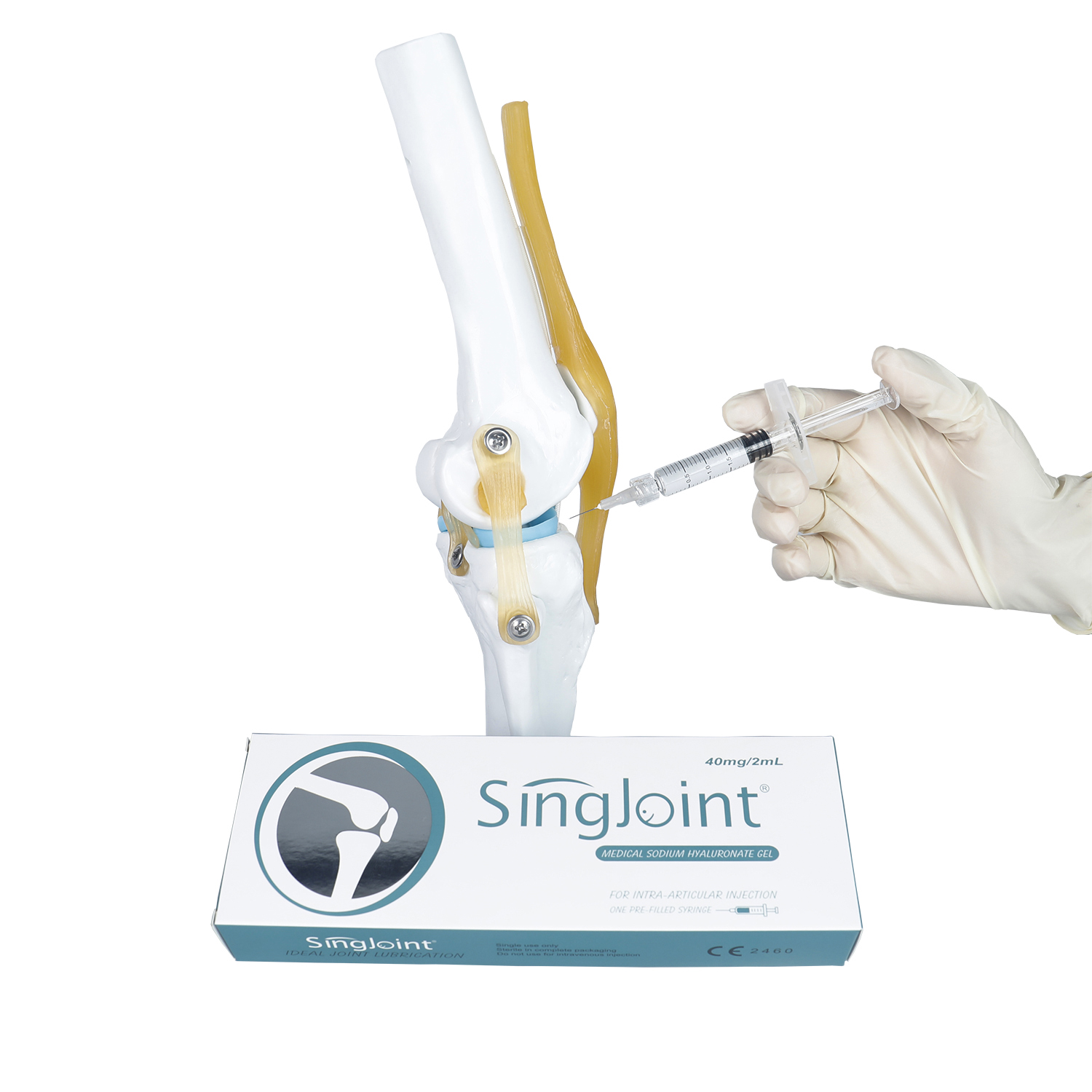 For more information, please check
http://www.singclean.net/Product/show/cid/11/id/12.html
This year's fair was really special for Singclean Medical. A lot of our key products were introduced to more visitors and potential business partners. And we would like to take the opportunity to thank all the visitors, customers, dealers and agents for visiting our stand. In the future, we will keep focusing on the changing medical needs of people in the whole world and becomes a leading healthcare solution provider.