Singclean Donates Facemasks in Thailand
2021-06-03
Return list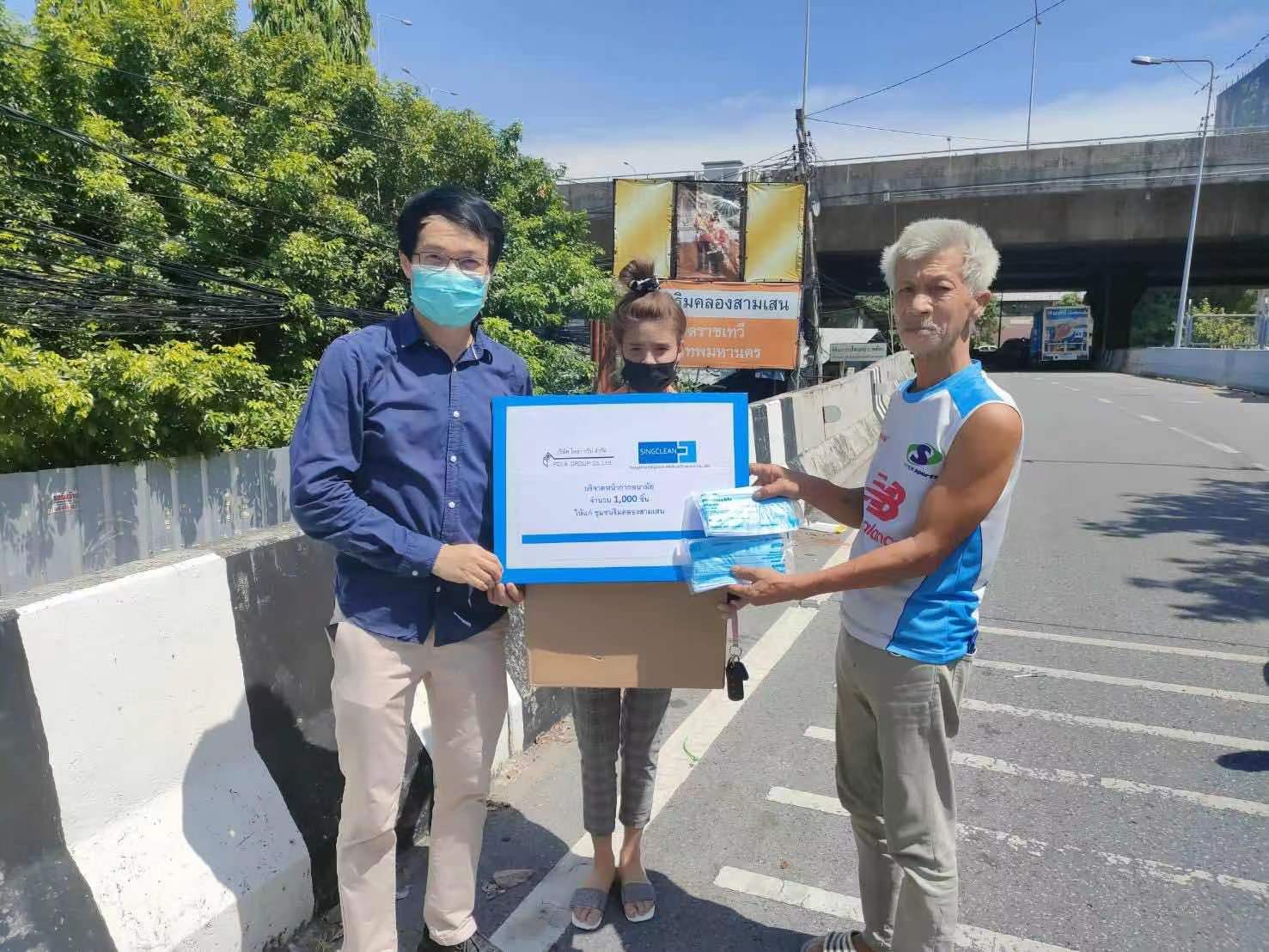 Photographed in one of a slum called Chumchon Rim Klong Sam Sen by Pola Group Co.,Ltd
On June 2nd, 2021, the first batch of facemasks donated from Singclean was officially sent to people in Bangkok, Thailand. In the next few days, a total number of 8000 facemasks will be assorted to Bangkok hospitals and slums by the Singclean distributer in Thailand, Pola Group Co.,Ltd, to help people who need facemasks confront with COVID-19.
Under the current circumstance of Coronavirus actively influenced worldwide, people in Thailand are still in a significant danger. According to Thailand Headline, As of June 2nd, Thailand confirmed 3,440 new cases a day, reaching 165,462 cumulated confirmed cases and 1,107 cumulated deaths since COVID-19 started. However, for Bangkok people who are in poverty, cost on daily protection is unaffordable. Singclean recognized the dilemma of Thailand people in poverty, so produced 8000 facemasks and send them to Bangkok, for the purpose of protecting people in daily lives.
Singclean produces anti-epidemic products, including facemasks and antigen/antibody diagnostic tests, based on the 18 years experiences of develop. During COVID-19, Singclean is not only contributing to epidemic control in China, but also devoted itself to helping antagonize Coronavirus in the world.