IN VITRO DIAGNOSTIC REAGENTS PRODUCTS
LH
Introduce:
Luteinizing hormone (LH) detection reagent method (colloidal gold) by gold labeling monoclonal antibody immune chromatography diagnostic technique. Through qualitative detection principle of colloidal gold immune chromatography women in urine Luteinizing hormone, Luteinizing hormone, LH) levels, to predict ovulation time, guide to women of childbearing age to choose the optimal timing of conception or rhythm.
Features:
①Qualitative result in 2-5 minutes
②25mIU/mL Sensitivity
③99% accuracy
④Take sample any time of day, you will only need to pay for the freight.
⑤Supply OEM
Storage:
Original packaging should be stored in the 4-30℃, a cool, dark, dry place, avoid to freeze.
The period of validity: 24 months.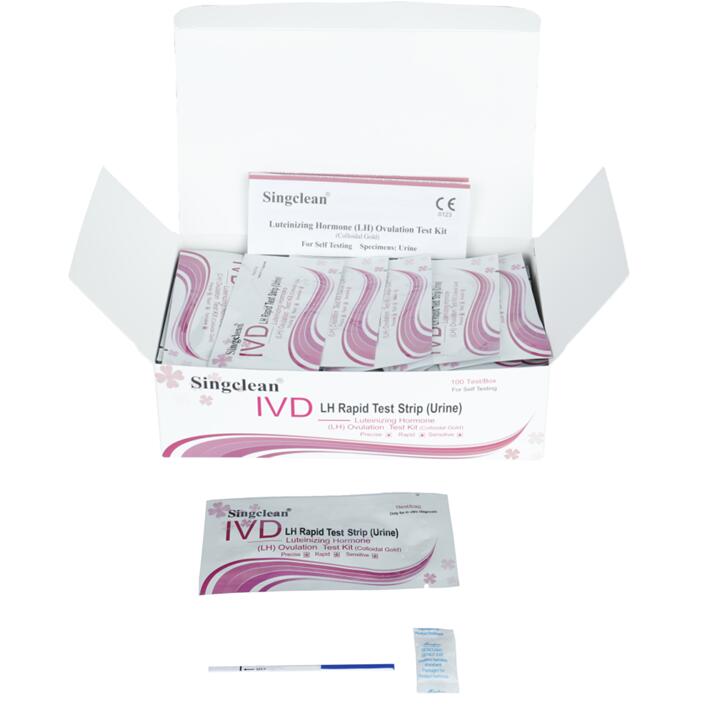 Specifications
Applicable scope