IN VITRO DIAGNOSTIC REAGENTS PRODUCTS
HCG
Introduction:
HCG is a glycoprotein hormone secreted by the developing placenta during pregnancy. The concentration of HCG in serum is approximately equal to the concentration in urine. The concentrations of HCG in urine and serum continue to rise during the first trimester of pregnancy to as high as 100, 000mIU/ml. HCG appears in serum and urine shortly after conception, and continues to increase during the early stages of pregnancy, making it an excellent indicator for the detection of pregnancy.
Features:
①Qualitative result in 3 minutes;
②10-25mIU/ml sensitivity;
③99% accuracy;
④Take sample any time of day, only freight collect;
⑤Supply OEM & ODM service;
⑥Approved CE 0123 & ISO 13485 certificates.
Storage:
Original packaging should be stored in the 4-30℃, a cool, dark, dry place, avoid to freeze.
The period of validity: 36 months.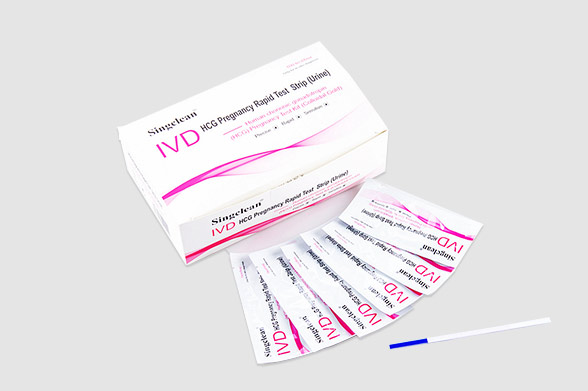 Specifications
Applicable scope